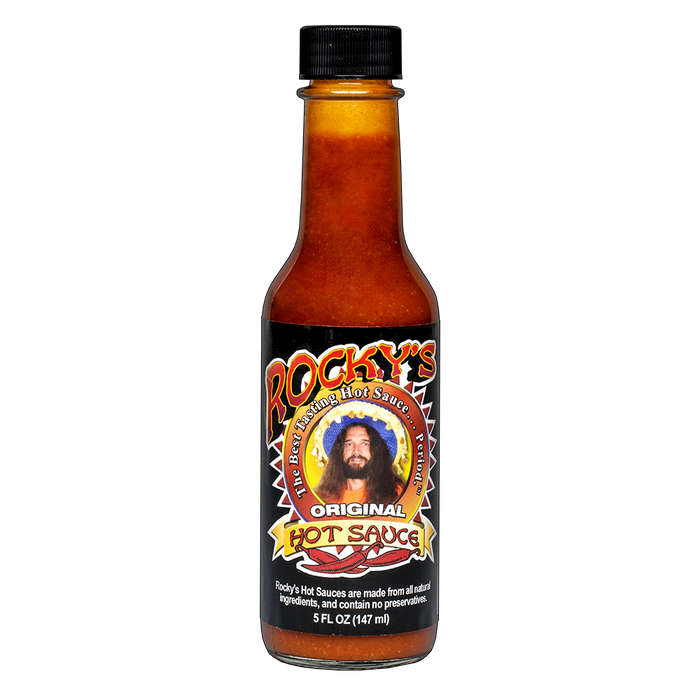 CBD Infused Rocky's Best Tasting Hot Sauce ...Period.
by Rockys
Rocky's Hot Sauces are made from all natural ingredients, and contain no preservatives.
5 FL OZ (147 ml) bottle, 50 mg CBD
Thick, rich savory sauce is the perfect match for wings, no need to mix it. But it is tangy and tasty enough to go with any food that could use a boost. Tangy garlic gives way to a lingering buzz of heat that makes you want more.