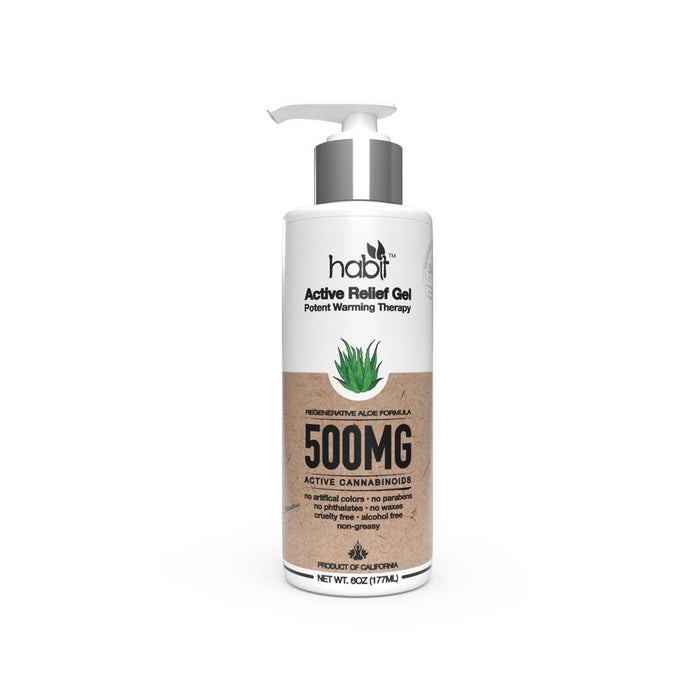 Relief Gel Topical Warming Therapy – 500mg CBD
by Habit
This potent warming formula is made from carefully selected botanical extracts and other natural ingredients for safe and effective relief. Each bottle contains 500mg of pure CBD.
Directions: Rub generously onto affected area until absorbed. 
Ingredients: Aloe Vera Extract, Carbomer, Decyl Polyglucose, Deionized Water, Grapefruit Seed Extract, Organic Green Tea Extract, Orange Peel Extract, Queen of the Prairie Extract, Rose Water, Silica, Sodium Hydroxymethylglycinate, Vegetable Glycerin, Witch Hazel, Yucca Extract, CBD oil blend. Other Ingredients: Extract of Peppermint, Camphor Laurel, and Chili Powder                                                                                     View C.O.A.