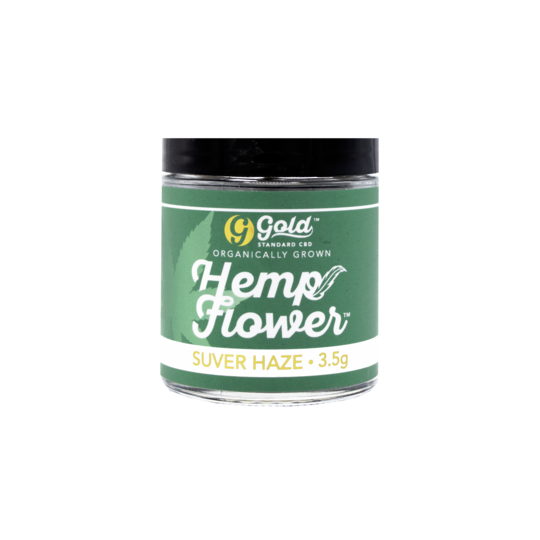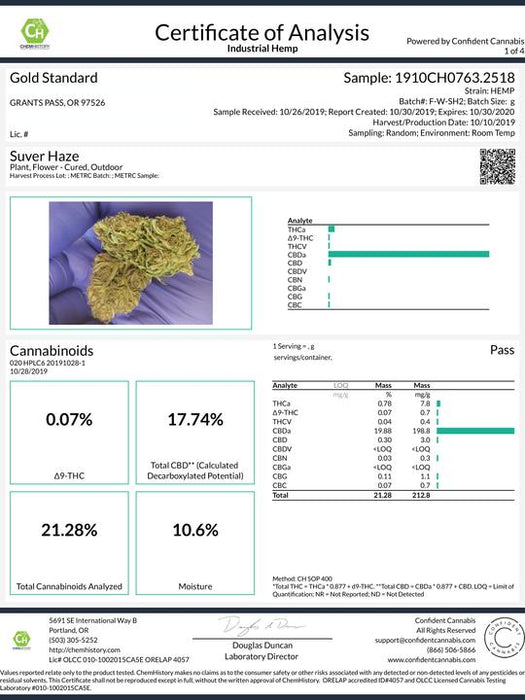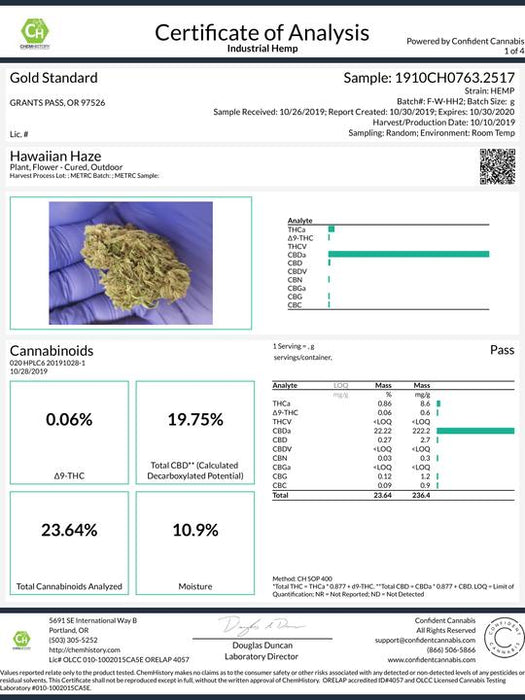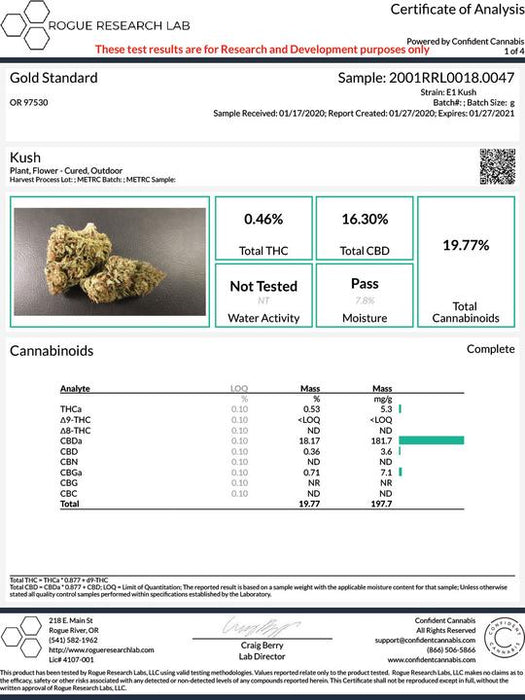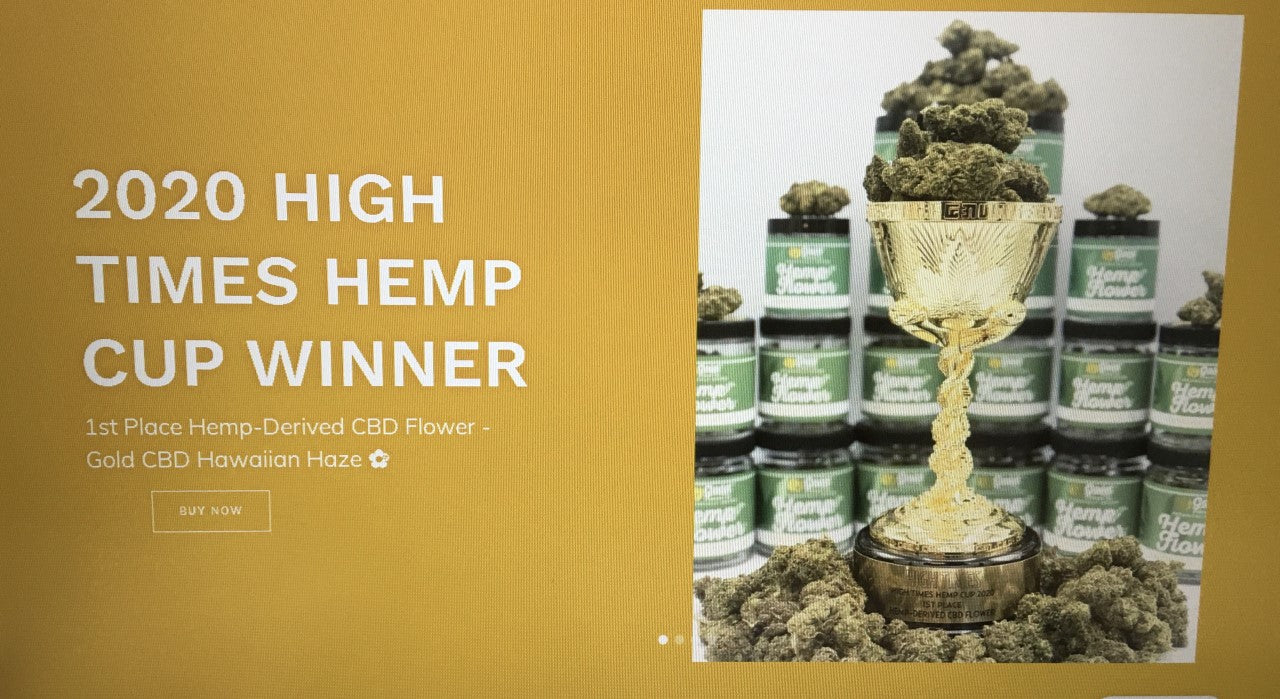 Gold Standard 500MG CBD HEMP FLOWER 3.5 GRAMS
by Gold Standard
3.5 grams of premium organically grown industrial Hemp Flower. Grown in southern Oregon under the states industrial hemp program with THC levels well below .3%.
Each bags contains 3.5 grams and approximately 500mg of CBD
Test results for this product are located under our test result page on our website, please feel free to download it to keep on hand.
**This product is compliant with the Farm Bill Act of 2014
PRECAUTIONS -- Hemp Flower contains less than .3% total THC. This product is federally compliant with the Farm Bill Act of 2014. However, anyone who may be drug tested should avoid using hemp products or use them with extreme caution, as hemp flower, which is the main ingredient in this product, contains a high concentration of cannabinoids.