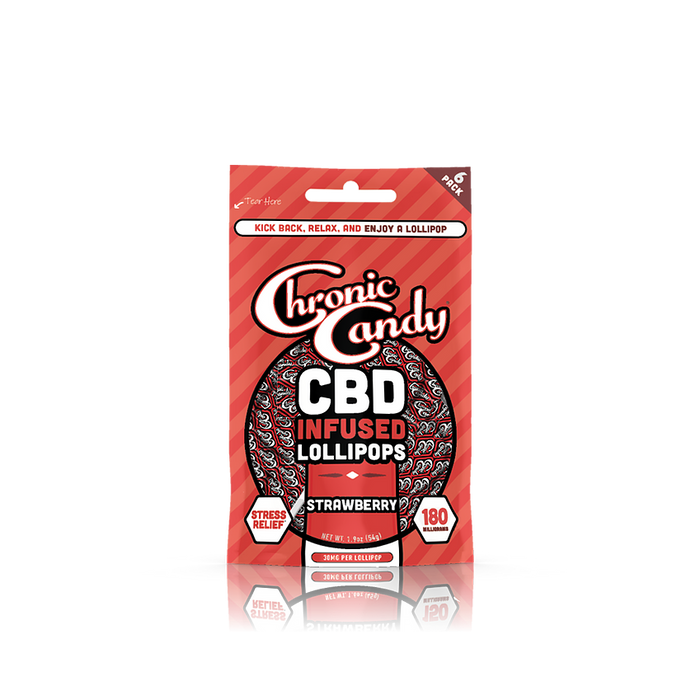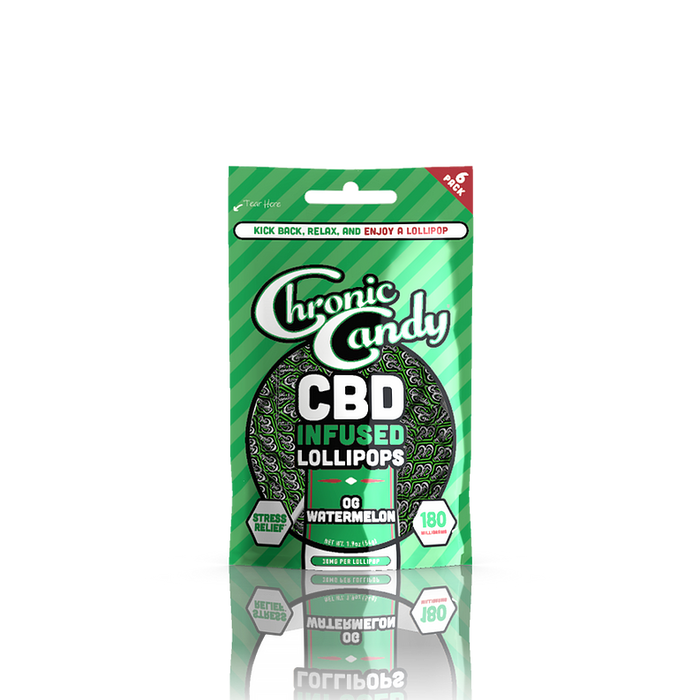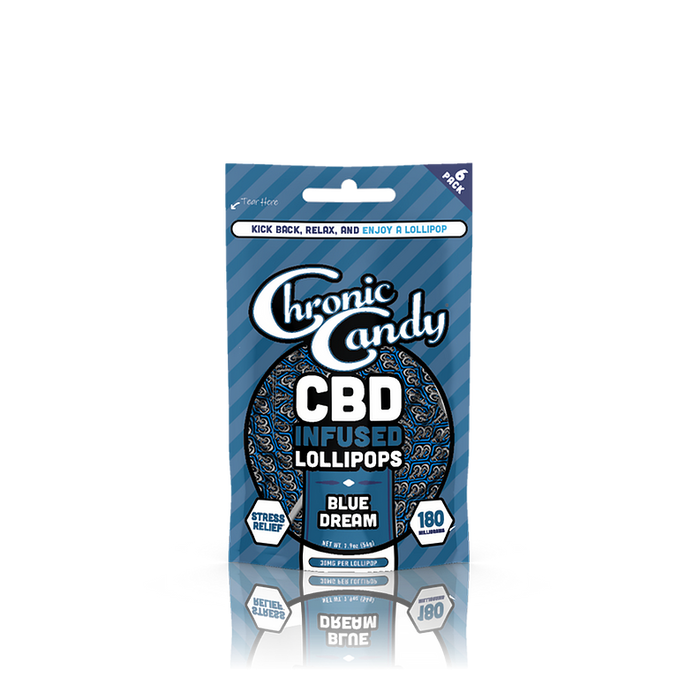 Chronic Candy Lollipops
by Chronic Candy
These bags will come with 6 30mg Lollipops for you to enjoy! 
Flavors:
Blue Dream
Strawberry
OG Watermelon *NEW*
STORAGE: Store in a cool, dry place away from excessive heat, light, and humidity in order to preserve quality.

WARNING: Not to be used during pregnancy or lactation. If you have a medical condition or take pharmaceutical drugs, please consult your physician before use. Keep out of reach from children.